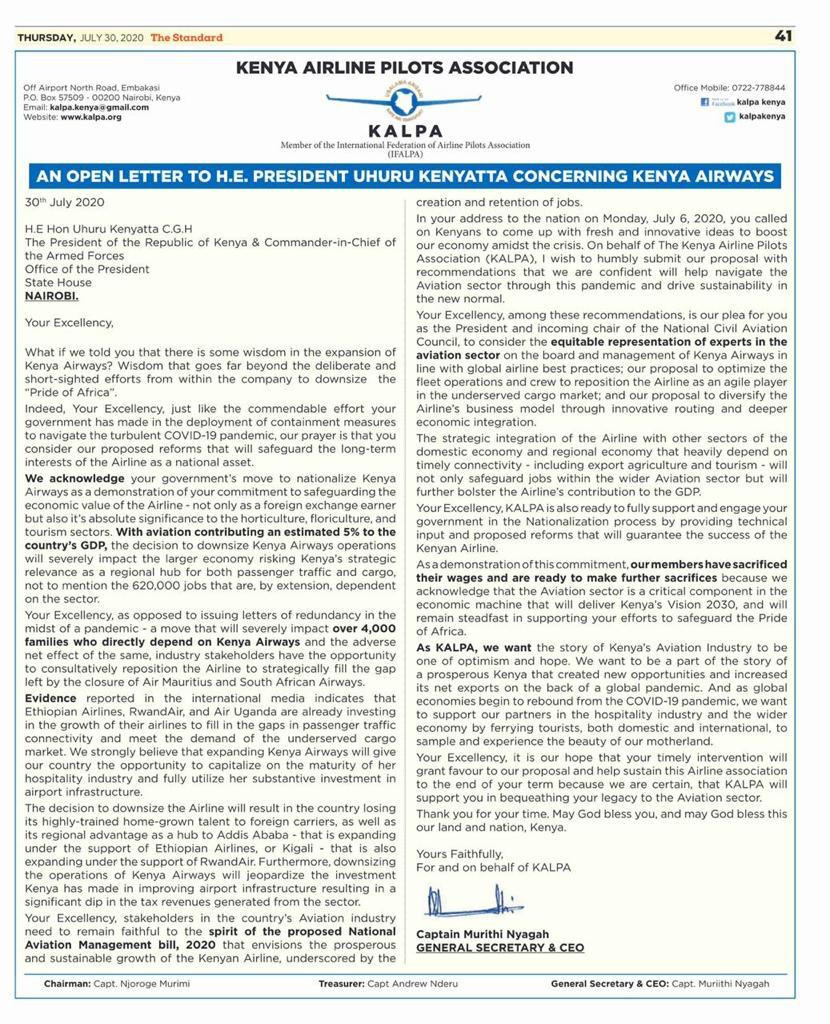 ---
Interview On KTN : State of KQ
Represented By Capt. Joe Migwi , we featured on an interview with KTN to discuss the state of KQ . Have a look...
COTU backs KALPA & KAWU
In a recent
press conference held on the 3oth of August at COTU headquarters in Nairobi, the two Unions representing majority of the aviation workers affected by the recent string of decisions by KQ management received the support of the greater Workers Union to enact...